Question, comment, or concern? We'd love to hear from you!
This form is the best way to reach the friendly THINK Help Team
Tue – Fri, 8-3 pm.
HARTFORD | BOSTON
MAIN OFFICE
Malabar Farm
142 Cross Road
Westbrook CT 06498
(860) 280-5167
HOW DO WE KNOW IF WE'RE A FIT?
A simple questionnaire reveals if you'll be well-served by our group.
If you're ready to elevate your business you'll like working with us.
WHAT'S IT LIKE TO WORK WITH US?
We're known for bringing BIG ideas to life.
Together we can transform your brand so you can grow your company.
WHAT'S MY INVESTEMENT
Consulting is on a contract basis. See BRAND LABS™ workshops costs here.
Private BRAND LABS™ length + location determine cost. We'll discuss everything in our initial call.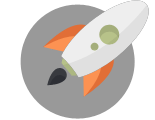 We're Here To Help Your Business Take Off!
You'll revolutionize your marketing + build your brand so you can grow your company.